The Most Beautiful Dumpling in the Entire World
March 29, 2004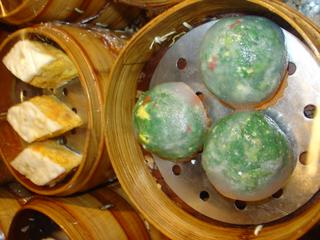 This is an image of what I consider to be the most beautiful dumpling that I ever have seen. It was also rather delicious, and the texture was… curious.
Steamed rice gluten, chopped spinach interior with egg and spring onion.
debra at 9:22 | | post to del.icio.us
1 Comment
You're right, these are stunning

Comment by Kristi — June 4, 2004 @ 22:57
Sorry, the comment form is closed at this time.