The Occitanian slug lounge
July 27, 2008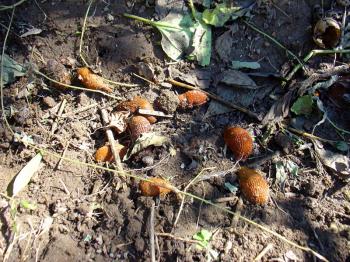 There are more than 12 slugs in this picture
Today I moved a pile of recently weeded Jerusalem Artichokes and uncovered a sexy slug lounge. I counted more than 24 of them in a stretch of 60 cm, dressed up like little orange hedgehogs, one wearing a tiger print, plus a zillion baby slugs about to be born. Enormement degoûtant. They were taking a disco nap so that later tonight when they got the munchies, they could snarf up my micro mizuna lettuces!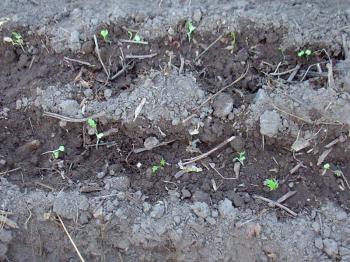 There are less than 12 seedlings in this picture
I'm hoping that by simply clearing the vegetation they will get the hint to go somewhere more fashionable. Kristi thinks I should set out a plate of beer to drown them in and then let the birds have a party. I'm filled with emotions beyond the scope of the situation and feel somewhat betrayed by permaculture.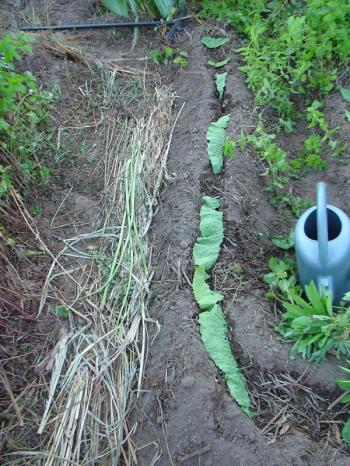 Hope slugs don't like horseradish leaves…
debra at 0:48 | | post to del.icio.us
5 Comments »