Make yer own dang
weed butter
October 13, 2006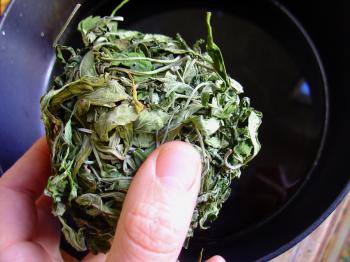 The fresher the better, but this ball of dried leaf, brought home from the friends' Friesche farm, will do just fine. Remerçi, Madame!
Of course you can substitute any old weed in this weed butter recipe, but I'm old fashioned and just like to use weed. The culinary reasoning behind making butter is that it is more neutral in flavour than filling your fine cooking with loads of bulky chaw. You can use weed butter exactly as you would butter, substituting it in all recipes that you deem appropriate. Be good and make sure that everyone tasting your weed cuisine is acutely aware of what they're about to ingest. If you make an alternative dish without the weed butter, make sure it looks completely different so that people don't inadvertently confuse the two. Don't mix this butter with the drinking of alcohol, or the driving of cars.
It's good practice to know the strength of the butter before offering it in food to others. You're going to have to test this on yourself first and then use your own best judgement in deciding whether you need to cut it with plain butter in your cooking. Remember that ingested THC is long lasting - up to eight hours. Take it easy and remember that you're not an eleven year old boy.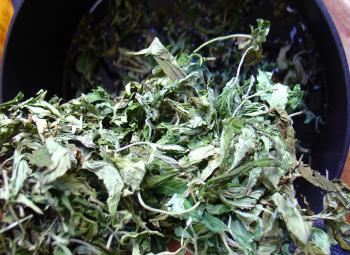 Fluff up the weed and immerse it in a heavy bottomed pan filled with water.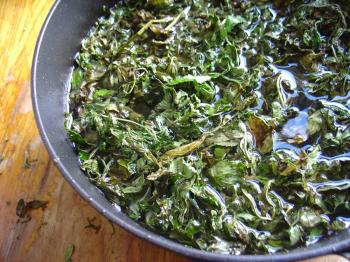 Put the pan on the fire, full flame.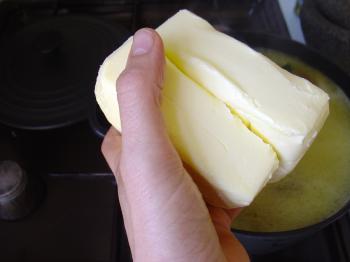 Add the butter. I used unsalted butter but then salted the entire mixture later. Go figure!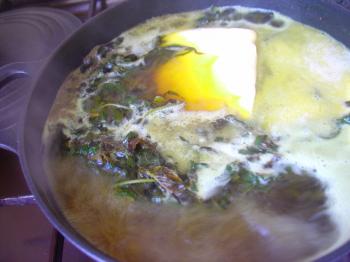 Throw the butter in with the weed water and let it melt and boil for awhile.

Cook this for some hours. Your entire house will smell like freshly cut hay and cream. It's a really pleasant smell, but the entire neighbourhood can smell it too. Better to not make weed butter the day before you have to cross a border into a country where marijuana is not legal. Folks there will tend to be beer chauvinists and won't understand you.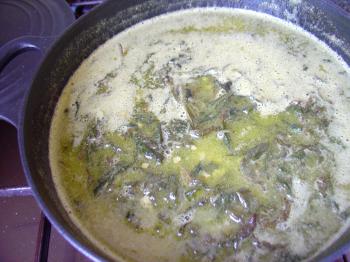 Reduce the liquid by cooking for quite some hours. The 'tea' should taste good and sweet throughout the process. Don't let it become bitter by over-zealous boiling. Steady as she goes. Time is rubber.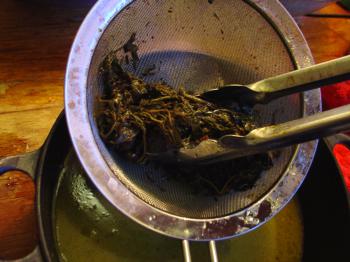 There comes a point when enough is enough. Strain the leaves out of the 'tea' and squeeze.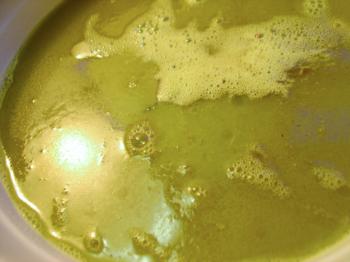 You should be left with a green and oily mixture. Place this in the fridge or freezer overnight.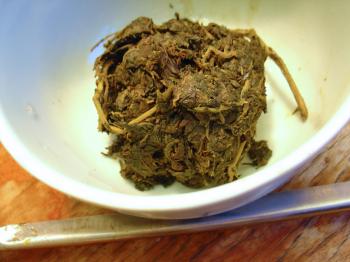 This is the weed ball, a shadow of its former self.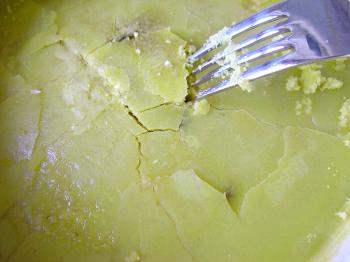 The next morning the butter has floated to the top of the liquid, and it should be hard enough to separate easily from the cold or frozen water.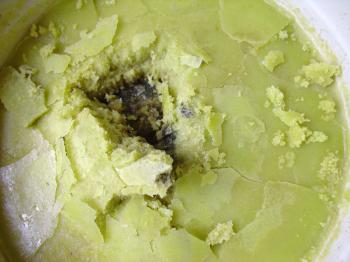 With a fork, peel off the chunks of butter.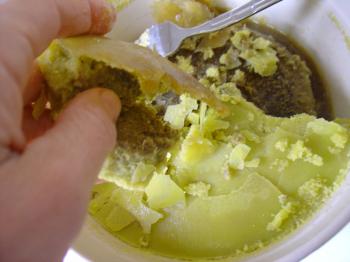 Try to keep as much ice out of the butter as possible because this will affect your recipes. By touching the butter with your bare hands, you run a slight risk of dosing yourself. Also, the smell of the butter (creamy and grassy) will lend a scent to your hands. Remember not to make weed butter if you will soon have to travel to countries that frown upon marijuana.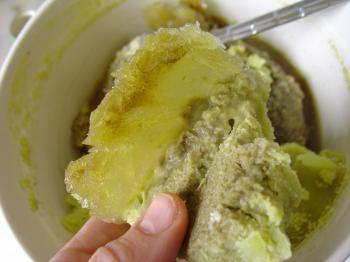 It's so pretty, and it smells really wonderful.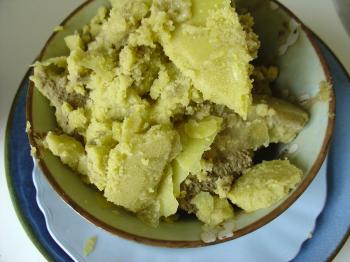 Finished! You'll have to test for yourself how long the butter will keep in the freezer. Ultimately weed butter is a seasonal product. Don't hoard it, next year is another year. I'm so looking forward to making pumpkin ravioli with sage and weed butter at the end of this month.
debra at 2:51 | | post to del.icio.us
58 Comments »