A Single Grain of Rice
April 25, 2004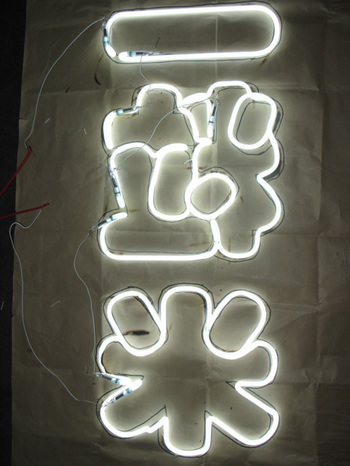 Yi Li Mi = A Single Grain of Rice in mandarin neon. A Single Grain of Rice is a project for a culinarily oriented fasting restaurant that I am initiating. Future entries in 2006 will explain this project in greater depth, but at least I've got the neon sign.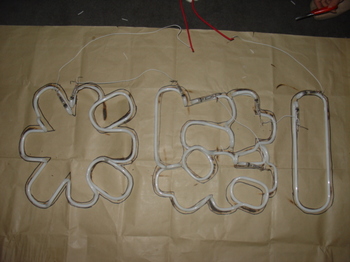 technorati tags: fasting, China, neon
debra at 12:49 | | post to del.icio.us
1 Comment
Where is it right now? Your living room?

Comment by Kristi — June 4, 2004 @ 23:02
Sorry, the comment form is closed at this time.