Rice Crispy Treats
April 5, 2004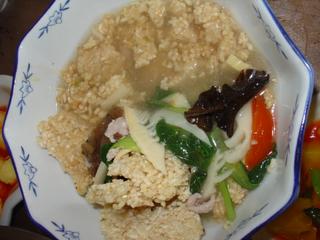 First you are served sizzling rice cakes. Then you dump an entire terrine of soup over the rice cakes and the whole lot sputters like a physics experiment. This is delicious and fun to eat texturewise although you constantly run the risk of burning your tongue.
debra at 10:41 | | post to del.icio.us
No Comments
Sorry, the comment form is closed at this time.