Sushi Occitania
August 10, 2005
images from l to r: sushi occitania, messy kitchen, pantry chef making tomato chutney
It's a chic-free zone and we're not fussed about what we wear in the kitchen or anywhere else for that matter.
Sushi Occitania
yaki nori
brown rice prepared in fresh gazpacho (aka homegrown bloody mary mix)
courgette spaghettini
pesto
olives lucques
rosé (just a few drops to glue the nori shut)
Roll up the ingredients and eat. If you don't have a sushi mat you can use a piece of baker's parchment folded double. If you don't have yaki nori, use barely blanched and wrung-out swiss chard as the outer leaf.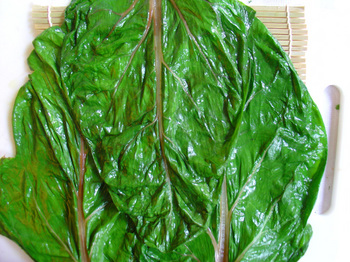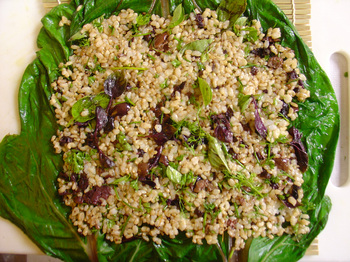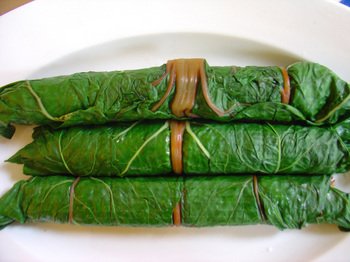 In the above version, I use swiss chard for rolling up the rice, purple basil and black olives. Handy for in the garden or when you still need to install a kitchen in your yurt.
debra at 14:19 | | post to del.icio.us
5 Comments »