Annual "oregano" harvest
August 22, 2007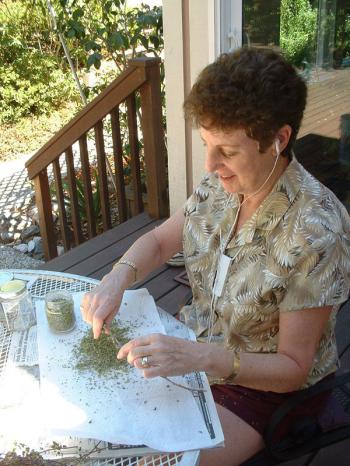 The family that bags trim together, stays together
Back from the cloistered life that is a yoga retreat I am welcomed with images of the fambly's summer harvest. Behold my completely blissed-out Mom multi-tasking. She insists that the homegrown herb she's trimming is "oregano" and that she's listening to her "daily French" podcast. Yeah right Mom, that's what we used to call it. Only it wasn't oregano and iPods hadn't been discovered yet. Or should I say, 'encountered'.
debra at 19:47 | Comments (2) | post to del.icio.us
Birthday Cake ultra-lite
August 9, 2007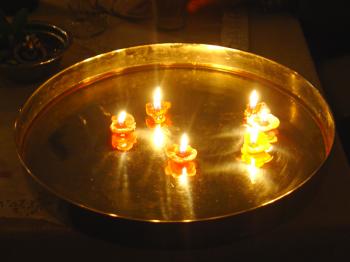 When you've inhaled enough buttercream for one life…
So would your life be any less fab if you never ate birthday cake again? What is worth more, satisfying 1000 desires or learning to control just one?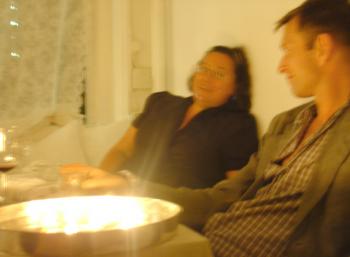 Birthday boy John B. & buddy Betty D. & basking cake
In lieu of the same 'ol same 'ol, Marlein and Inez took the birthday tradition to another level and whipped up this birthday cake ultra-light for John B. Gawd I hope they don't try this with me I mean, what a fabuleus birthday cake of light.
Please excuse the radiostilte, culiblog is experiencing the joy of fixin' up the homefront. The biggest chunks of the choking dust are due to settle sometime before September 2008.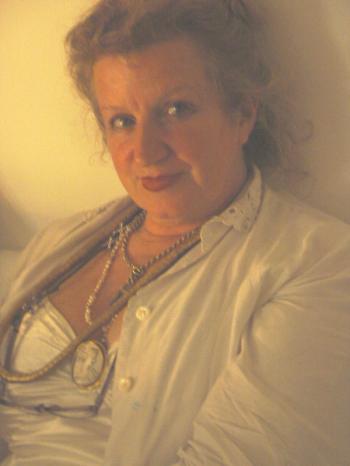 Marlein Overakker by candlelight
debra at 15:15 | Comments (0) | post to del.icio.us