The Single Most Delicious Pork Fat
April 14, 2004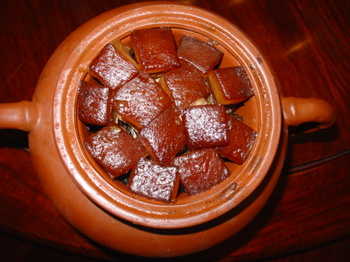 Cubes of marinated and roasted pork fat atop aromatic stewed seagrass. So far this is the most delicious thing I have eaten in China.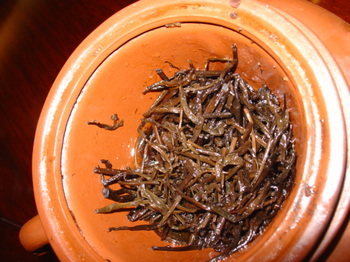 Under the pork fat the delicious mushroom stems (or seaweed, those who tested this dish were never able to reach concencus on this) marinate in what seemed to be an aromatic tea.
debra at 11:33 | | post to del.icio.us
No Comments
Sorry, the comment form is closed at this time.