More mushroom foraging and gloating
October 21, 2006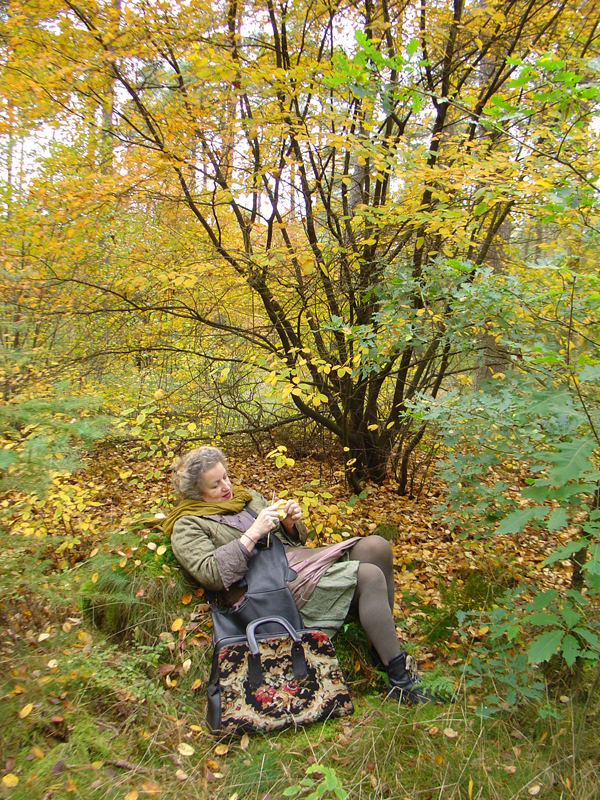 In the woods near Amsterdam, culiblog covergirl Marlein O. takes a break from mushroom hunting to relax into a moss covered chaise and carve at a piece of clove-studded cheese.

Just one hour into the hunt, and the basket is half-full.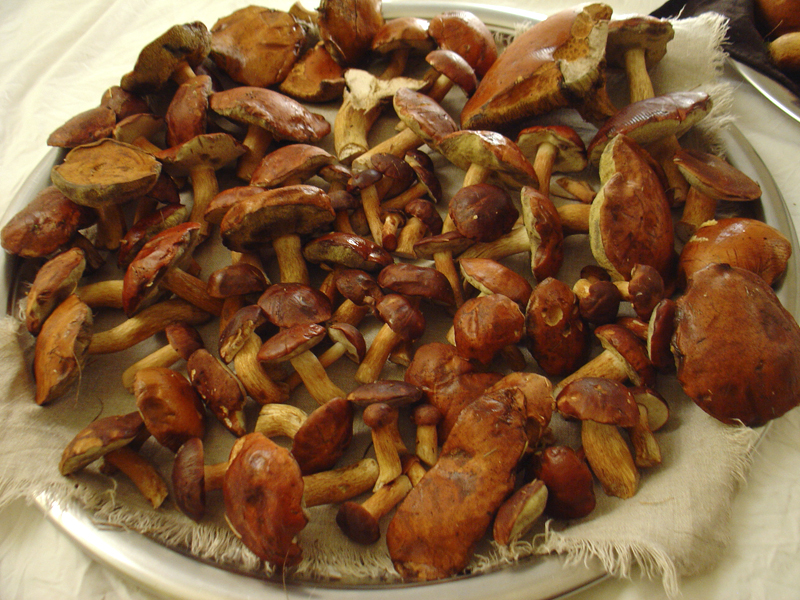 Back home we marvel at the abundant harvest. Let the wingflapping begin.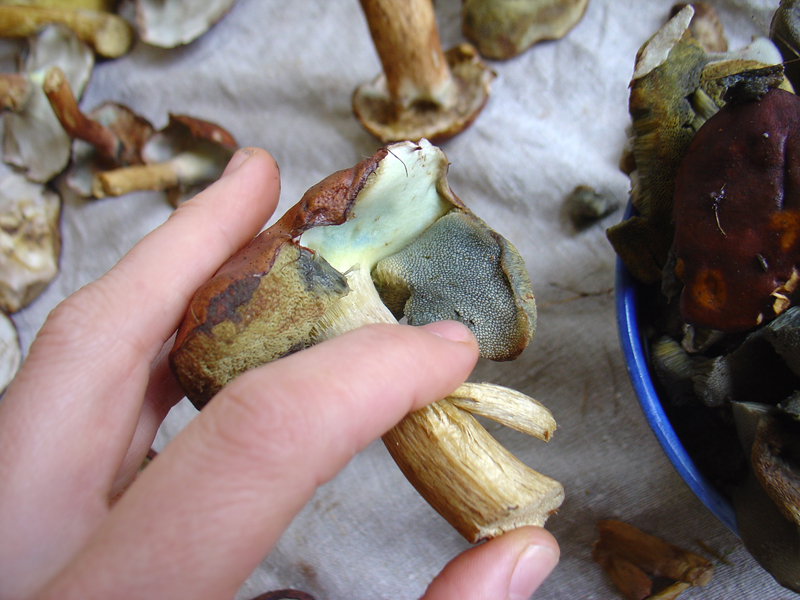 Bright and early next day it's time to remove the gooey spongiform gills…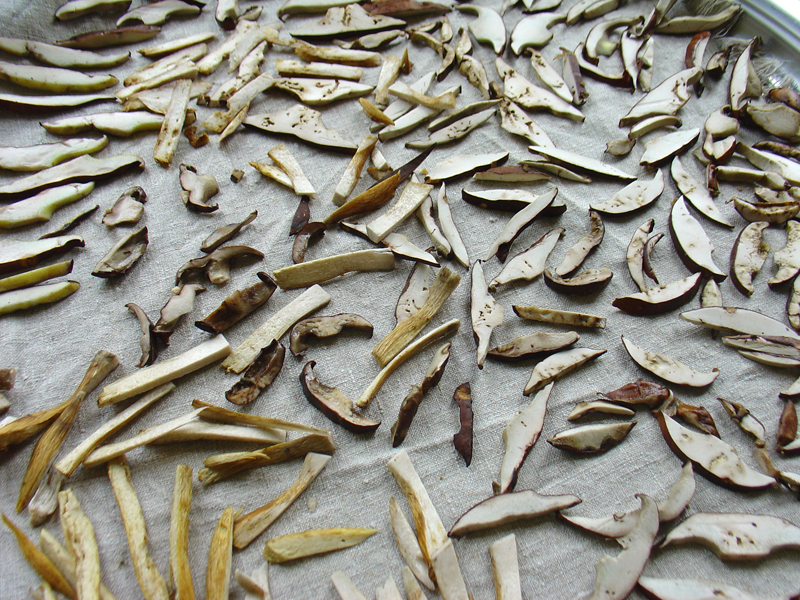 …slice the boletes thinly and set out to dry.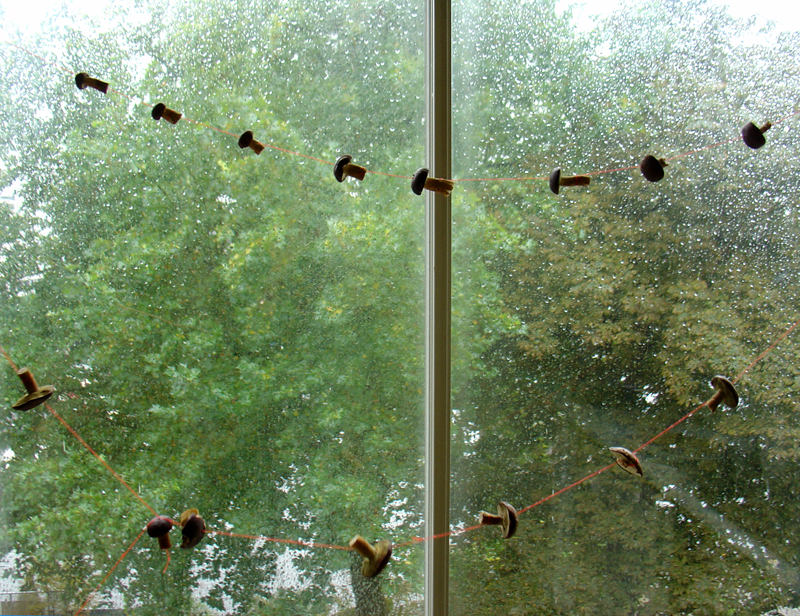 Today it's raining, giving us another reason to gloat. We're hoping for rain all weekend and sun during the week to come.
debra at 20:17 | | post to del.icio.us
No Comments »