Wired Juice
November 30, 2004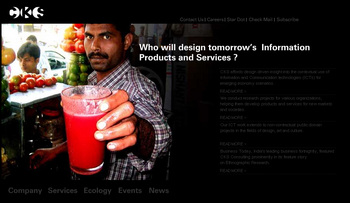 Who will design tomorrow's Information Products and Services? It seems that I will.
My good friends at the Centre for Knowledege Societies in Bangalore, India are not afraid of connecting this image of a juice vendor to the concept of wiring up the street. The Nomadic Banquet morphogenetic meme is breeding since DoorsEast2!
debra at 18:11 | Comments (1) | post to del.icio.us
Recycle and Re-Use your Superfluous Spoon Collection
November 26, 2004
I just can't do it. I can't give away my superfluous spoon collection and my small liquid container collection. I know the rules for our Jewish-Occitanian (SinterKlaas) holiday require us to give presents that we have culled from our closets, recycled and re-used, but I just can't part with these beauties. No one else could possibly get as much joy from this collection as I do. Would anyone else carry a rainbow of plastic icecream spoons around with them for 6 months hoping to brighten an adhoc picnic?
Certainly considering the developing food-related projects that I am working on, owning these objects is justifiable.
Once I shared my spork with a friend and upon completing his icecream he threw his spork away! How could anyone confuse a spork with trash?
debra at 12:45 | Comments (2) | post to del.icio.us
Adam is the genuine article…
November 23, 2004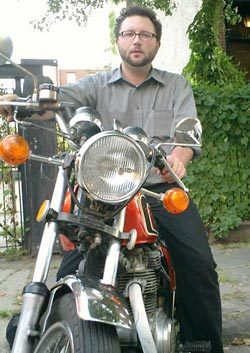 The very attentive Adam Kuban raced over on his, his, (whatever sort of motorcycle he's riding) to assure me that his weblog Slice is purely about offering the best possible pizza fieldguide and not about I-Pod applications, 'not that there's anything wrong with that…'
One lengthy browsie-browse later and I can't argue with him. Kuban has done his homework, meticulously logging it all onto his I-Pod (and generously sharing it with the world). I'd trust him to find me a slice. Take a peak at Slice or read an interview from the Gothamist about Adam. I have other questions that I prefer to ask in private first. ; )
debra at 0:10 | Comments (3) | post to del.icio.us