Gullet Girl
January 24, 2005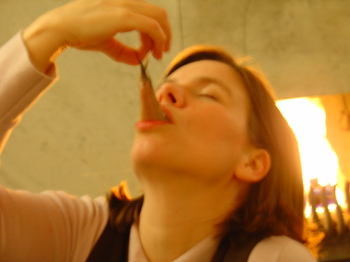 This is the correct Dutch way to eat a herring.
By firelight.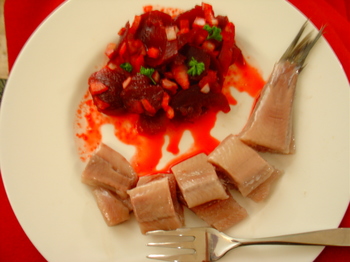 And this is the correct way to serve it. Well almost. Kristi chose to cut it up out of love for her British husband who can't get his head around swallowing a herring like a seal. But in her heart of hearts Kristi wanted to serve it whole.
Serve herring as a first course with a salad of chopped pickled beets, finely chopped onions, curly leaf parsley and a little silver fork.
debra at 9:31 | | post to del.icio.us
5 Comments »