The Banquet Years
November 16, 2004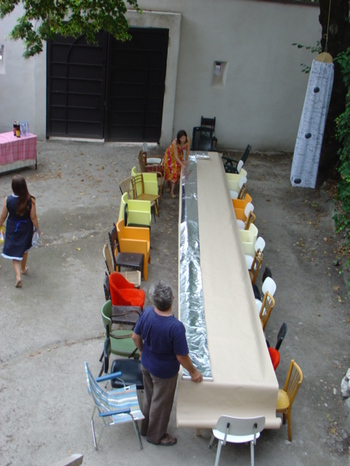 Guess what we did last summer… we had a banquet!
Maybe because my last entry looked so pitiful, the colourful cakes and the leaden November sky. I thought it was high time to upload some images from this summer's culinary activities - and not just to some dank place in the culiblog archives.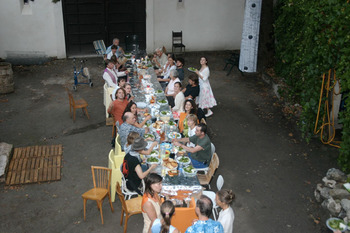 As a community we ate off two, 8 metre long rolls of homemade pasta lasagna, into which sage and beet leaves had been pressed (see composite photo above) and when we were done, we rolled up the entire table.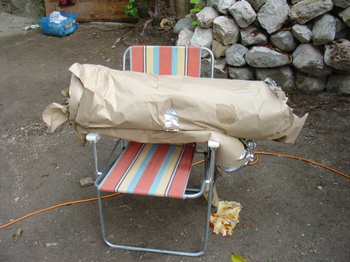 Click for the slideshow here. The images in it are all photographs by Kristine Malden, a friend who thankfully was our guest that August evening.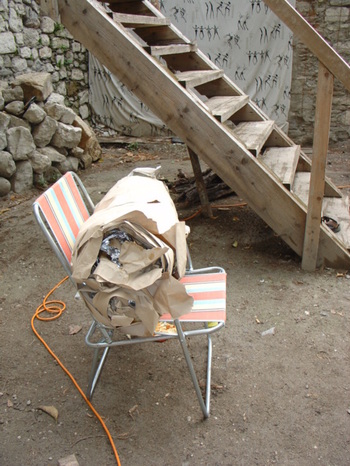 debra at 17:44 | | post to del.icio.us
2 Comments »
wow this looks like heaven! you should read a great book some day on the avant garde banquets in pre World War Paris. More here: http://tinyurl.com/ysweqm

Comment by David Barrie — February 16, 2008 @ 9:52