How to behave like a Californian
February 2, 2005
Don't throw away your avocado seeds! Grow them. That was my advice to KvR. Actually up here in the Polar Circle in the month of February these seeds, proof of my not always eating seasonal and local produce, will probably rot in the darkness before they sprout. They will however serve as a lesson in Californication for dear friend KvR who found my Occitanian stash and wondered 'what the…'
It's becoming a bit of joke down there that I don't like to throw things away. But now that there's a garden to plant the avos in, I don't see what's so funny about saving the seeds for my plantation of the future. And although ALL of the local friends chuckle when I say I want to grow avocados in the kitchen garden, if a banana tree (and a fig and a lemon) can grow, why can't an avocado? We're just going to have to take precautions; lots of hay and burlap in the winter once the sproutling is in a solid place.
That of course is YEARS away. 5 years before the avacado tree can go from pot to tub to a stationary place in the ground, and at least 10 before she'll sprout some delicious avocados. I've got nothing but time and the changing weather patterns may eventually be on my side.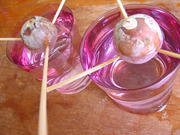 Oh, and for anthropolgy's sake, remember this one?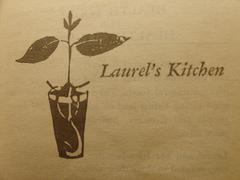 debra at 12:44 | | post to del.icio.us
4 Comments »