Cooking out of doors
April 30, 2004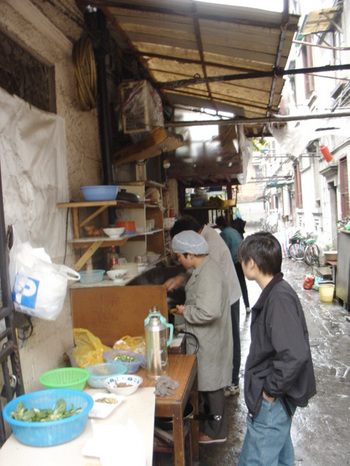 An outdoor kitchen on a Shanghai street corner. This restaurant was serving breakfast, lunch and dinner.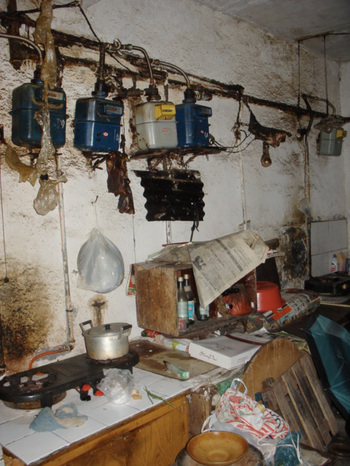 Interior view of a communal kitchen on the same street as above. This kitchen was shared by 7 families and a motorscooter.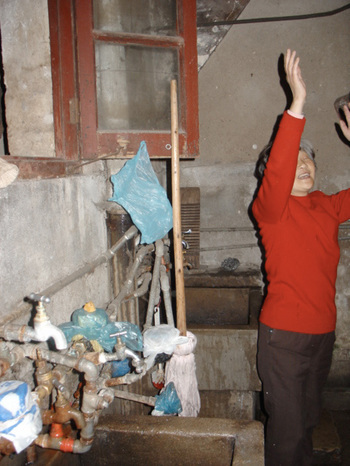 This woman was kind enough to show us her kitchen (above) and its beautiful water feature. The only light in the kitchen is the flash from my camera. I think she's performing a secret dance.
debra at 13:30 | | post to del.icio.us
No Comments
Sorry, the comment form is closed at this time.