Food-related film at the Rotterdam International Film Festival
January 20, 2006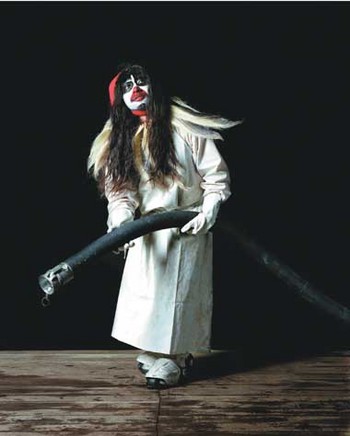 Petrolatum Spirit, film still from Matthew Barney's Drawing Restraint 9, copyright Matthew Barney, used without permission
Pack up your yurt, we're moving to Rotterdam for a little more than a week. January 25 - February 5, 2006 is the Rotterdam International Film Festival. The programming is dazzling, but I've created a short food-related film selection for anyone that believes it's time to move beyond Tampopo. Having not yet seen these films, I am hoping that their content can be interpreted as food-related, in the culiblog sense of the word: food, food culture, food AS culture, and the culture that grows our food.
Tickets are available from Saturday January 21, 2006 at 09.00 hrs until Saturday February 4, 2006 at 21.00 hrs at the Festival Box Office located in 'de Doelen' (entrance Kruisplein), Rotterdam and, by telephone through +31 0(10) 890 9000
The culiblog food-related film selection for the International Film Festival Rotterdam 2006:
Sunday 29.1
10.30h - Kitchen
14.30h - Fish Fall in Love, culiblog review of Ali Rafi'i's When Fish Fall in Love
Monday 30.1
19.00h - Drawing Restraint, culiblog review of Matthew Barney's Drawing Restraint 9
21.45h - Eden
Tuesday 31.1
16.00h - Poulet poulet
17.30h - Mother of the Mother and also the Mother of the Mother's Mother and Her Daughter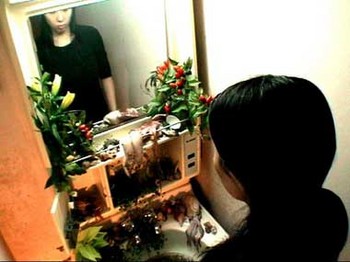 film still from Mother of the Mother and also the Mother of the Mother's Mother and Her Daughter, copyright IFFRotterdam, used without permission
From Wednesday 01.2 until the festival's end, I shall attend as many films as I please regardless of their food-related content. If you're coming, drop me a line so that we can meet up and tuck into some excellent Rotterdam food.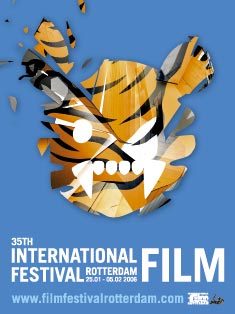 technorati tags: International Film Festival Rotterdam, film, food-related film


On behalf of the Dutch, I would like to apologise for the terrible English translations on the IFFRotterdam website. Due to some terrible misunderstanding, the IFFRO apparently can't afford to pay a well-trained translator to write the English programme texts and for this reason those of you who do not speak Dutch, will have to do some creative reading in ESL. We have been cursed with a conservative government for many years, one that has been systematically dismantling our worthy cultural institutions, even those that attract thousands of international visitors that arrive at our shores with their thinking caps on. Please accept my sincerest apologies on behalf of my country.
culiblog review of Matthew Barney's Drawing Restraint 9
culiblog review of Ali Rafi'i's When Fish Fall in Love
debra at 22:40 | | post to del.icio.us
No Comments »