Get the vault out:
Vote for la Voute!
October 6, 2006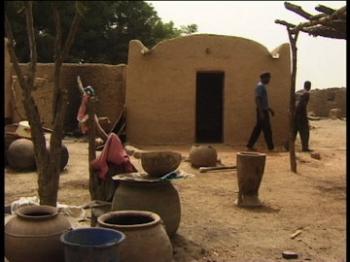 Image courtesy of La Voute Nubienne.
What does nubian vaulted architecture have to do with food culture? It's a stretch, but suffice it to say that good cookin' and eatin' requires stable communities and a stable kitchens requires a stable roof. My buddies at La Voute Nubienne are among the 13 finalists of the Ashoka-Changemakers Competition on "How to Provide Affordable Housing." Vaulted homes are an ancient architectural technique, traditionally used in Sudan and central Asia, but until now unknown in West Africa, can accelerate appropriate house-building in the Sahel. The Nubian Vault ("la Voute Nubienne" or VN) technique uses basic, readily available local materials and simple, easily learned procedures. The only major cost is labour, which is great - cash stays in the local economy. Raw materials, are all locally available and more importantly, ecologically sound. In Burkina Faso, trained VN builders are becoming independent entrepreneurs. A voute may be different from a yurt, but voute entrepreneurs get my vote any day.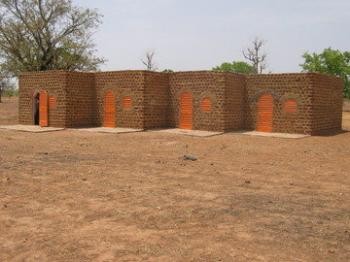 Image courtesy of La Voute Nubienne.
La Voute Nubienne initiative has been shortlisted by a panel of five distinguished judges. Now it's over to us, the online community to vote for three winners. Each voter is required to cast three votes, otherwise your vote will be rendered invalid. This, to ensure fairplay, it's a prestigious award. The deadline for voting is October 16, 2006. The Changemakers Innovation Award winners will be announced on October 17, 2006.
Cast your vote for La Voute Nubienne and two others right here.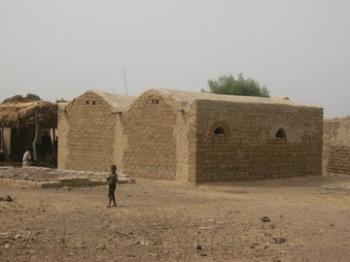 Image courtesy of La Voute Nubienne.
What's so special about the VN technique?
the only raw material used is earth, for making both mortar, and mud bricks dried in the sun
timber shuttering is not needed to support the vault during construction

the traditional methods have been simplified, and adapted to provide protection during the short but heavy rainy seasons of sub-Saharan Africa.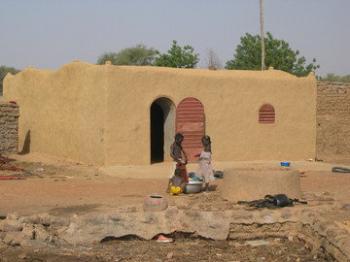 Image courtesy of La Voute Nubienne.
debra at 8:13 | | post to del.icio.us
6 Comments »