Come to your senses, and fast
September 24, 2006
Loving the lunar calendar convergence this year. Since Friday, I have celebrated the beginning of no less than 3 religious holidays, 2 of which are devoted to forms of fasting. It was a veritable autumnal fasting kickoff weekend as the new moon signaled the start of the Jewish New Year (one week to go until the Yom Kippur fast begins), the Hindu nine day fast of Navratri, and the first day of the Muslim month of Ramadan, an entire month of reflection through fasting.
I just got back from the opening of the Amsterdam's Ramadan Festival, and if you're in the Netherlands in the coming month and want to learn about and/or participate, go have a look-see at the festival website to sign up to host an Iftar (break the fast) meal, or sign up to be hosted by a Muslim family. During the entire month of Ramadan there will be a different site each evening where Iftar will be celebrated en group in the larger Dutch cities. Tonight I was plunked down at a table right next to the minister counsellor of the Malaysian embassy in the Hague and we had a great time talking about urban agriculture whilst nibbling on sweet things and drinking exceedingly sweet tea. Metuka! A sweet year awaits us!
The orthodox mishpocha from Amsterdam's Portuguese Israelite Community (aka the P.I.G. - I kid you not) were present at the fĂȘte and couldn't stop shooting off the shofar (a ram's horn trumpet used to signal in the new year), which I hope was understood by all as a convivial gesture.
Even if you can't read Dutch, go and check out the Ramadan Festival website. I cannot praise this initiative enough for it's forward thinking and generously accessible approach, but I would like to add another hearty Chapeau! to the team that did the corporate identity and fab graphic design. Beautiful work! The programme booklet, aside from containing thoughtful programming, is absolutely smashing! Komen jullie weer bij ons eten? means, Fancy having dinner with us again? Yes please, if you'll have me.
debra at 23:09 | Comments (0) | post to del.icio.us
Shana tova
September 21, 2006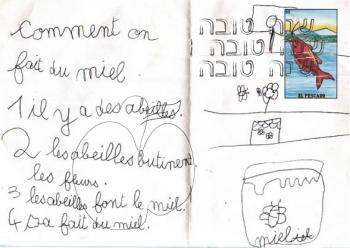 Get a gander at the cool card I got from my friends Liora and Carlos. 'My First Rosh Hashana Art' was made by Carlos Jadraque who channeled himself into the body of an 8 yr. old Jewish girl with impossible hair, in order to create this work. That's the spirit, Carlos!
Dear Friends, Friends of Friends, Friendly Family and good folks I haven't yet met,
Happy New Year.
May the MASSIVE FAT AND LASTING BIG ASS SHALOM reign down upon us ALL.
Every single last one of us.
May we all have the grace to behave a little more like the mishpocha that we are.
Carpe diem, only ten days left to drop all our bad shit.
Love a dove dove,
Debra
-ps, fortunately not everyone sucks although I'm wary about peace becoming a design process
debra at 1:21 | Comments (2) | post to del.icio.us
What, you don't like my not cooking?
September 19, 2006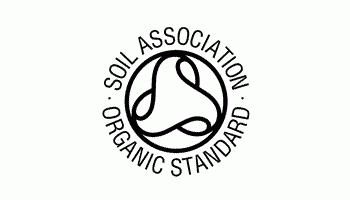 The only thing that bothers me about this Soil Association press release is that the 'mums' are getting the lion's share of the blame. Surely in 2006 both parents are responsible for feeding the cubs?
18 September 2006 - for immediate release
Soil Association Dinner Lady, Jeanette Orrey and London Parents Group, Merton Parents, call on the "fish and chip" mums to stop the deliveries.
On the day that Jamie Oliver's school meals show hits our screens, Soil Association school dinner lady, Jeanette Orrey, and London Parents group 'Merton Parents for better food' [1], are to meet the Rotherham mums to call for a stop in the lunch time junk food deliveries.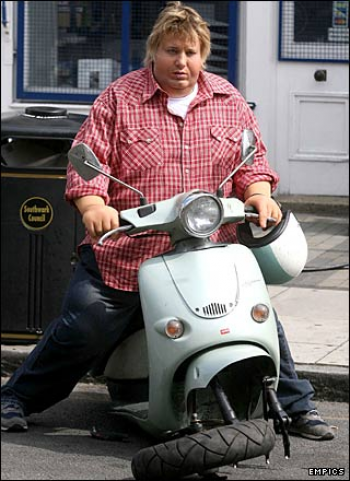 Image of Jamie Oliver in a fatsuit © Jamie Oliver and used entirely without permission
In response to genuine concerns raised by the Rotherham parents, the Soil Association, Merton Parents and local parents are to meet to discuss how all parties can work together to achieve healthy school meals that pupils will eat.
Jeanette Orrey, Soil Association's School Meals Policy advisor, said,
"We now have a golden opportunity to change the eating habits of the next generation. For some children school meals are the only hot meal of the day. It is vital to feed those children properly. We must all work together, head teachers, catering staff, parents and children to make these new menus work."
In Merton there has been dramatic improvements in the quality of the school food. Â Jackie Schneider, Chair of Merton Parents, said,
"Children who previously claimed to 'hate all that healthy stuff' are now wolfing it down, regardless of their backgrounds. The Rotherham mums should stop their lunch time deliveries. Let's focus on the real issues in the school canteen: how long do kids have to queue? Are the meals made from good quality ingredients, well cooked and tasty? We need to listen to the students concerns if we are going to have any success in increasing healthy food uptake."
Rotherham Mum, Julie Critchley, said,
"I want my children to eat healthy food. The issues here are about the lunch hour and the food. I am delighted that the Soil Association and Merton Parents want to meet, I want to find out from them how other schools have done it."
The experience gained by the Soil Association, through the Food for Life campaign [2] and Merton Parents working together with over 750 schools has shown that children, whatever their background will eat healthy food.
For more information please contact:
Emma Noble, Soil Association Food for Life Manager Emma Noble +44 (0)7900 376 462 or Chair of Merton Parents, Jackie Schneider, on +44 (0)779 521 3425
Victoria Record, Soil Association Media Office Co-ordinator on +44 (0)117 9874580
1. Food for Life is the Soil Association's school meals campaign. In all schools that have radically changed their school meals, following the Food for Life model uptake has nearly doubled
2. Merton Parents Group formed in 2005 and has helped radically reform the meals in Merton
Press Office  T: +44 (0)117 914 2448  ISDN: 0117 314 5040
Soil Association Campaigning for organic food and farming and sustainable forestry
Bristol House, 40-56 Victoria Street, Bristol BS1 6BY T: +44 (0)117 314 5000 Â F: +44 (0)117 314 5001
www.soilassociation.org
Version 290.1 | Issued18/09/2006
Thank you Peter Redstone for the headsup. I'll make sure to try the Rocombe Organic ice cream next time I'm in England.
Jamie Oliver's Junkfood Amnesty project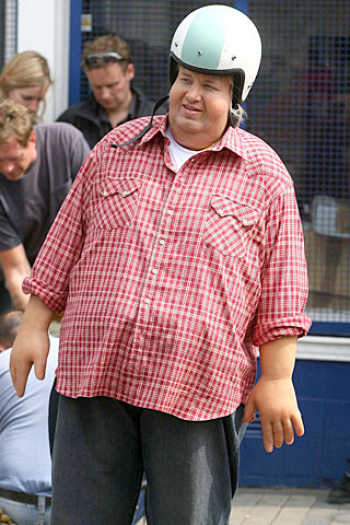 Image of Jamie Oliver in a fatsuit © Jamie Oliver and used entirely without permission
debra at 14:55 | Comments (0) | post to del.icio.us