Just experimenting with raw cruciferous vegetables
November 16, 2005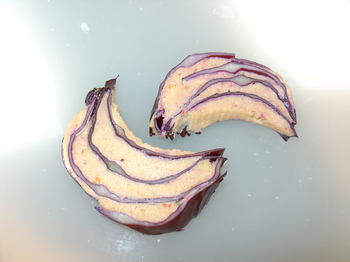 It would be absolutely no problem for me to go on and on about the conceptual and nutritional inconsistencies of the raw food (culture) diet, but I have to admit that this raw food culinary experiment has seriously increased my intake of *cruciferous vegetables. And that's good a thing because all cooked cruciferous vegetables taste to me like fart. And that's a bad thing.
* cabbages, kale, broccoli, bruxelles sprouts, cauliflower, get it?

Cabbage leaves stuffed with almond/cashew cheese. Raw foodists would call it a 'cheddar'. I suddenly understand why they give the foods they design all these funny substitution names. You can't very well call everything in your kitchen 'nut cheese', 'nut loaf', nut case.
Is the recipe not self-evident?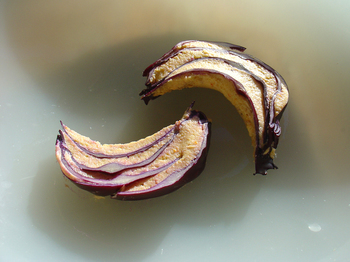 debra at 14:20 | | post to del.icio.us
5 Comments »