How to feel a food mile
September 19, 2005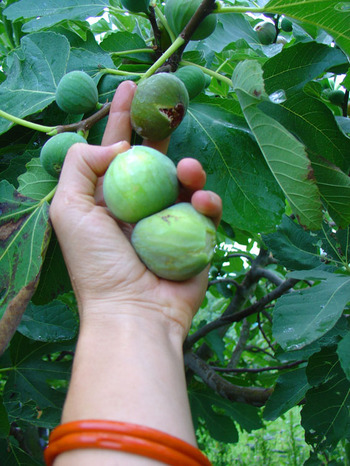 If it takes me eleven days to really feel at home, just imagine how a piece of fruit must feel after travelling under much worse conditions and for a far greater distance! No wonder one must go to great lengths in the urban environment to find tasty fresh food. My head finally adjusted to being here this morning, which makes me think that I would have adjusted faster if I didn't have one.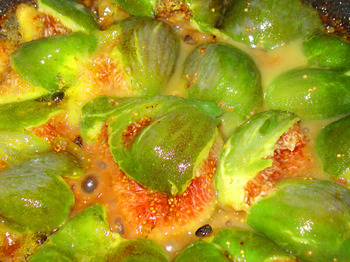 The photos above are of the things that I am missing the most since I've returned to the North. Although the sun does occasionally shine, I've been forced to hide my pedicure de campagne under woolen socks and fabulous boots. Life is one big give and take.

Comfort Figs
- figs sliced in half, or use the figs that get smooshed in travelling from garden to kitchen
- slightly salted butter
- lavender honey
- bay leaf
In a skillet on a high flame add the figs, butter, honey and bay leaf and fry for a few minutes. You can pour this over ice cream or eat it right out of the pan. It's a great thing to eat during an Autumn storm when outside is all thunder and lightening.
debra at 10:00 | | post to del.icio.us
1 Comment »