Gastarbeider Dating,
the Hungry Man's
recipe 4 luv
February 6, 2008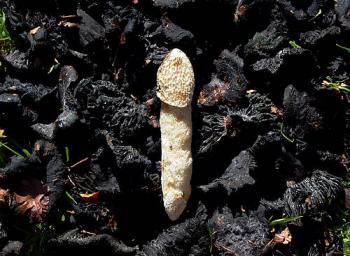 Suggestive profiling image from Mediamatic's Gastarbeider Dating Site (now in beta!) and used entirely without permission
Because 2008 is about solving all of life's little problems, one of my New Year's slash Tu Bishvat resolutions was to start dating. Now I always like to throw in a little bit of achievability with the lofty and ambitious resolutions, and although dating is proving to be a smidgeon more difficult than improving one's handwriting (and 81 times more time consuming), it is no less satisfying.
So when Mediamatic, one of Amsterdam's best cultural platforms announced that they would start a dating site for people in the arts, media and design, it seemed like a more aesthetic solution for me than duking it out on J-Date.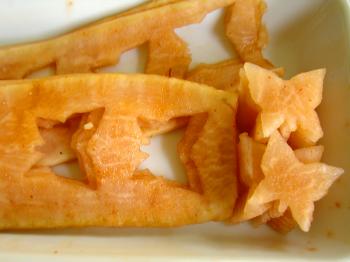 Blog author's kimchi butterflies in her stomach
Here's the Mediamatic dating site blurb:
Not Outta Beta! Dating at Mediamatic: Not just for Gastarbeiders (Immigrants)! Here you'll find new lovers, friends, partners in crime. Or maybe you are looking for a muse, a flatmate, a one–night adventure or a sponsor? We've developed a special dating machine for people in the arts, media and design. Most of the daters are in Amsterdam but it works internationally too. The site is safe, free and open for everyone. Get started today!

Looking for a new friendship, cultural dipping or creative impulse? Curious about other people and cultures? Then Gastarbeider (Immigrant) Dating is something for you! From January 27th to the 16th of March 2008, 10 artists from 7 different countries will land in the Mediamatic exhibition space. Each artist will stay for one week and bring in friends.

A project about identity, feeling at home, being foreign and meeting each other. And the start of a new dating site for the Netherlands. Register on the website, add your dating profile and you'll find the best matching profiles of others. Beyond that, it's up to you!
A liberal use of the F-word in my profile, (now removed to preserve some anonymity) landed me a few gents willing to talk about food and food culture in our initial dating correspondence. I was betting on food's broad metaphoric value to get things revved up, but now I'm thinking that us art and design types should cut to the chase when sniffing each other's butts.

Suggestive profiling image from Mediamatic's Gastarbeider Dating Site (now in beta!) and used entirely without permission
The dating site is an art piece by Mediamatic, but it's very real indeed. Ten days on and the dating pool is thankfully growing, so that it doesn't get more incestuous in this town than it already is. Single alpha males above and beyond the age of… 35 (!) will not be disappointed with the throngs of super fab cultural sector ex-patriettes that grace the Gastarbeider Dating site. Please feel welcome and invite your brethren. (Maybe a good idea to ask them to invite their brethren as well.) Plus it would be very helpful if some of the more festive gays would come over and show the hetero art & design nerds how to yuck it up a little.
Here's an original recipe that I got from Bachelor #1 (not his real name). Looks yummy, so I edited it a bit and thought I'd publish it entirely without his permission. Is this a hot recipe?
Pumpkin and smoked mackerel salad with orange

1 smoked mackerel (in the NL they call these steamed, but they are most definitely smoked)
1 orange, preferably a blood orange
1 orange pumpkin, the size of a 2 yr. old child's head
2 tbs roasted almonds
goodly drizzle of olive oil
goodly pinch of the following: sea salt, freshly ground pepper and cumin seed

Preheat the oven to 190° c (~375 F)

While the oven is still heating up, roast the almonds in an oven dish, they don't mind the fluctuation.

Place thinly sliced pieces of pumpkin on an oven tray, drizzle with olive oil and sprinkle with salt. Roast in a medium hot oven until soft. It will start to smell sweet when it's almost ready, so focus pocus.

Whilst the almonds are toasting and the pumpkin is roasting, skin and debone the mackerel with all the care in the world. No one likes fishing through their mouth for obstacles. Feel around the 'seams' of the filets that there aren't rows of bones hiding. Separate into obvious chunks and set aside.

The almonds are probably done by now. Remove them from the oven and on a wooden cutting board, crush them sloppily with the flat end of your vegetable knife. Set aside.

Filet the orange into sections thusly: do not peel it with your hands, instead cut off the skin leaving no trace of white pith. If you're worried about wasting food, you can candy this peel and use it for something else. But the white part of an orange just doesn't belong in this recipe, so cut liberally.

When the orange is a naked ball, hold in your helper hand and cut along the section membrane towards the centre. Stop just before you get there and go around the other side of the section membrane back 'out' again to release the section. This is a technique to get nicely shaped and juicy pieces of orange for salads.

By this time the pumpkin is probably ready, test with a fork, to see if it's perfect. Just out of the oven, dust it with the black pepper and the cumin seeds which on the warm pumpkin will release their aromas nicely.

When the pumpkin is more or less room temperature, toss it into a large bowl with some more olive oil. Try to not break it up too much. Add the chunks of mackerel and the orange slices and 'tussle' more than toss, to not break up any of the ingredients. Heterogeneïty is better in this case than homogeneïty. Sprinkle with the crushed almonds and if you want, a last dusting of the salt, pepper and cumin seed.
Mediamatic Gastarbeider Dating is open from Wednesday to Sunday, 16.00 - 20.00 hrs.
Please invite your brethren.
debra at 1:34 | | post to del.icio.us
No Comments »