Illustrious guests
November 19, 2006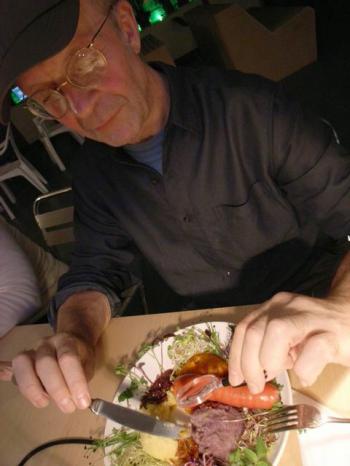 International art critic Paul Groot inspects the work. Photo by illustrious guest Joost Bottema used entirely with permission
Turns out we lingered a bit too long on Mateusz Herczka's phermone exuding garden furniture, but man oh man did we have a good time last night at the sprout restaurant, political differences aside… The enhanced prototype benches exude a human social interaction enhancing hormone that makes you thrilled to be social, sometimes for days afterwards. Case in point, Mademoiselle Blocq and I had a hyper-hard time keeping shtum at yoga today.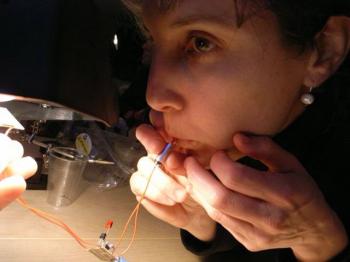 Orally fixated sprout restauranteuse taste-tests the little robots. 'Tickles!' Photo by illustrious guest Joost Bottema used entirely with permission
Oh, did I mention that you can weld a robot together after dinner? Menu fixe!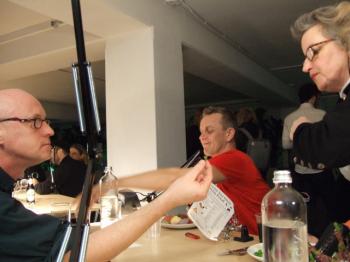 Dutch organic gardening TV star and Amsterdam's dishiest cake parlour owner slash haute pattissier and Chef Merveilleuse/culiblog covergirl Marlein Overakker scrutinize a micro-green. Photo by illustrious guest Aya van Caspel used entirely with permission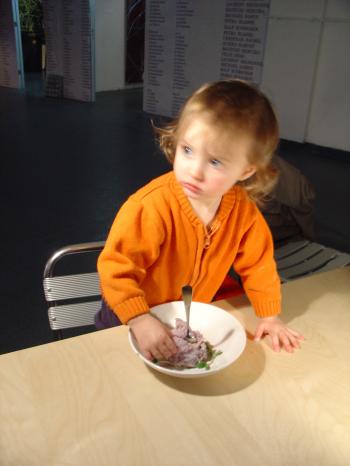 Sprout-enthusiast and toddler Abital Gomperts shows the brothers how to eat with their right hands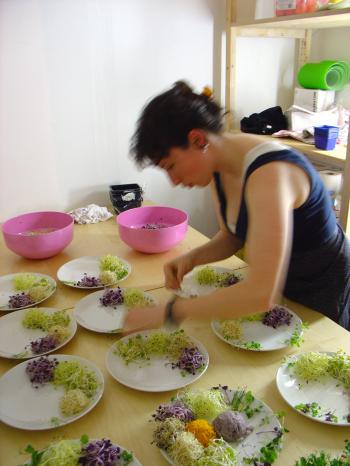 Kitchen Princess Erga (not her real name) transforms each plate into a magical Wundergarten. Sister's got it all, rosey cheeks, decolletehayhay!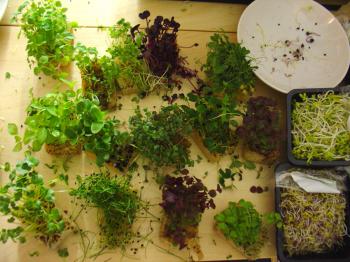 The real stars of the evening!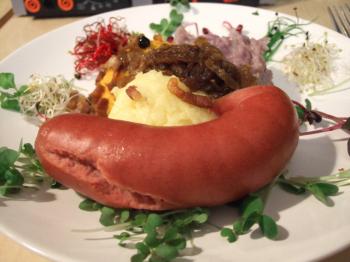 Bursting with love organic pork sausage, photo by Aya van Caspel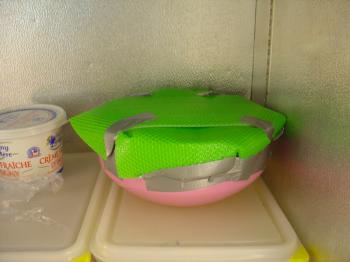 A vernacular design genius keeps the sprouts fresh!
debra at 12:51 | | post to del.icio.us
No Comments »