My kitchen garden at midwinter
December 21, 2005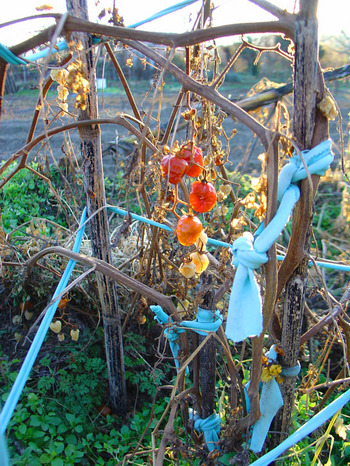 Granted, mine is the ugliest of all the kitchen gardens here, which is why it's unbelieveable that upon my return to Occitania, I was able to pluck leafy greens at midwinter! I fully expected to find nothing, bugs and more nothing, but to my great surprise there are sun dried tomatoes, sorrel, sweet raddichio, leaf cabbage, red cabbage, beets, beet greens, sage, rosemary, mint, broccoli, and soon… bruxelles sprouts. Gleaning is yielding enough food for a birthday party luncheon on the 24th!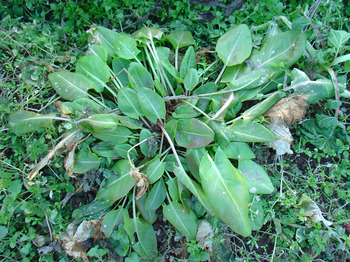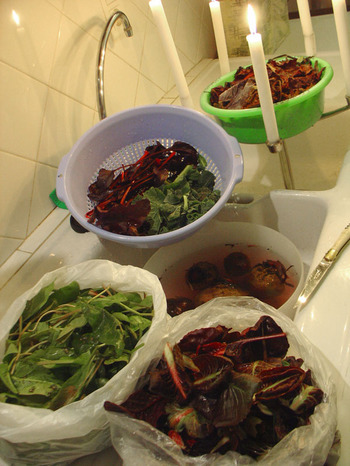 The beets are only good for soup at this point.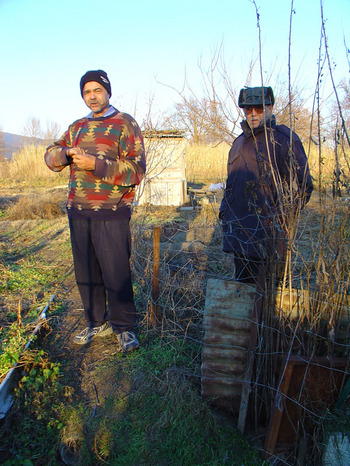 These are the gentlemen that teach me everything there is to know about gardening. They were quite concerned that you might think that they always dress this way and specifically asked me to mention that these are just their gardening clothes. Outside of the garden, they can look rather smart. Fashion aside, I am forever greatful for the amount of knowledge that they impart to me.
debra at 12:54 | | post to del.icio.us
5 Comments »