Daddy brung home the bacon
July 26, 2006
If you haven't been home for six weeks, there's really nothing that screams 'I love you, Mama!' like a big fat ham. Especially when that ham was raised on acorns, rooting around under the dappled shade of oak trees in Southern Spain. I swear these animals lead better lives than we do. Just compare your potential career as a ham to travelling back and forth across the Puddle and to and fro from the Continent and you'll understand where I'm going with this. So after six weeks of absence, Mama was pleased with the return of her ham-bearing man, but more importantly, it seems she has developed a talent for shaving off ultra-thin slices of the complexly flavoured meat.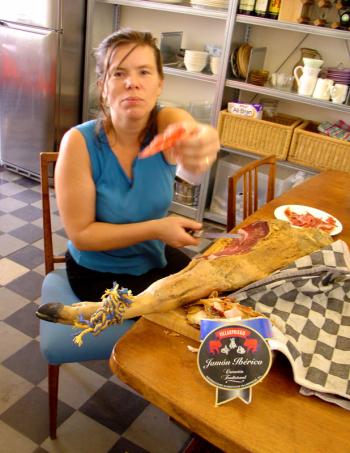 Mama ends up being a superb ham slicer
Only a few short days after his return, my parents arrive for their first visit, and nothing screams, 'Welcome, crazy Jewish people!' like a big fat ham. My family has its own funky brand of Judaism, 'Jewism' as Mama calls it, and we don't let centuries of learned post mortem debate and culture get in the way at the dinner table. I'm certain that my porkatarianism stems from the forbidden fruit aspect genetically instilled in me by several millenia of inbreeding. Growing up, my folks would eat bacon and call it 'veal', giggling at each bite, like eleven year olds smoking their first joint.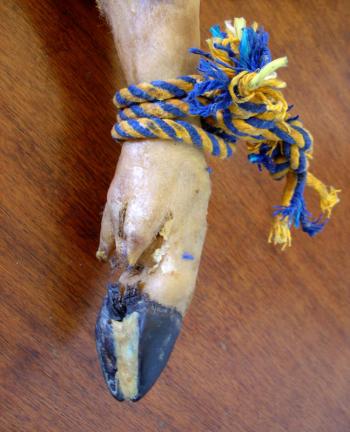 I am fascinated by the dirty toenail!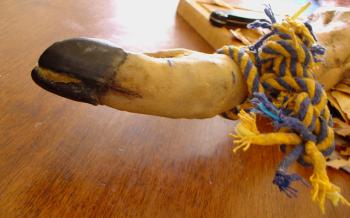 Pig fat oozes through the cloven hoof. So what's not to love?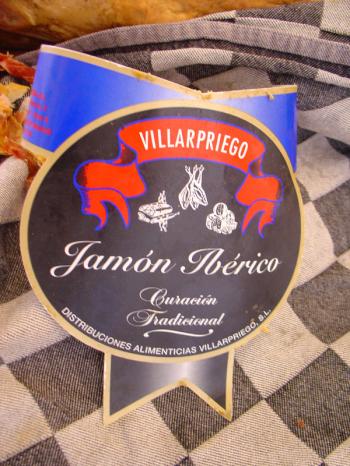 The label tells everything and nothing at all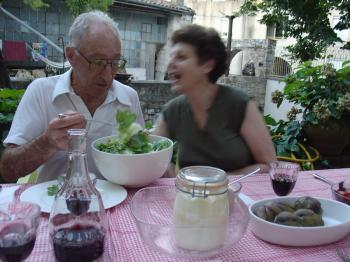 Dinner with the Rents, my father looks exactly like Larry David and the lovely Barcelonita has big time shpilkes.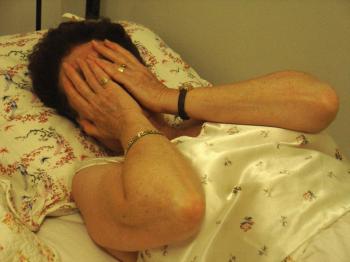 'I am not your photographic plaything! Speaking of which, did you know that Paris Hilton is Jewish?'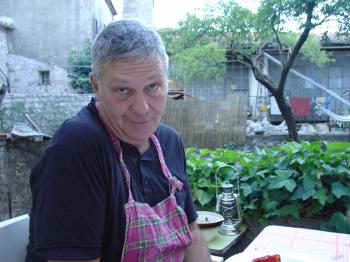 Some people listen when you tell them 'Make love to the camera, Bébé'.
debra at 10:42 | | post to del.icio.us
10 Comments »